For this project, we were given either an artist or a product and had to design an 'experience' space for it. I was given an artist named Mei-Lan.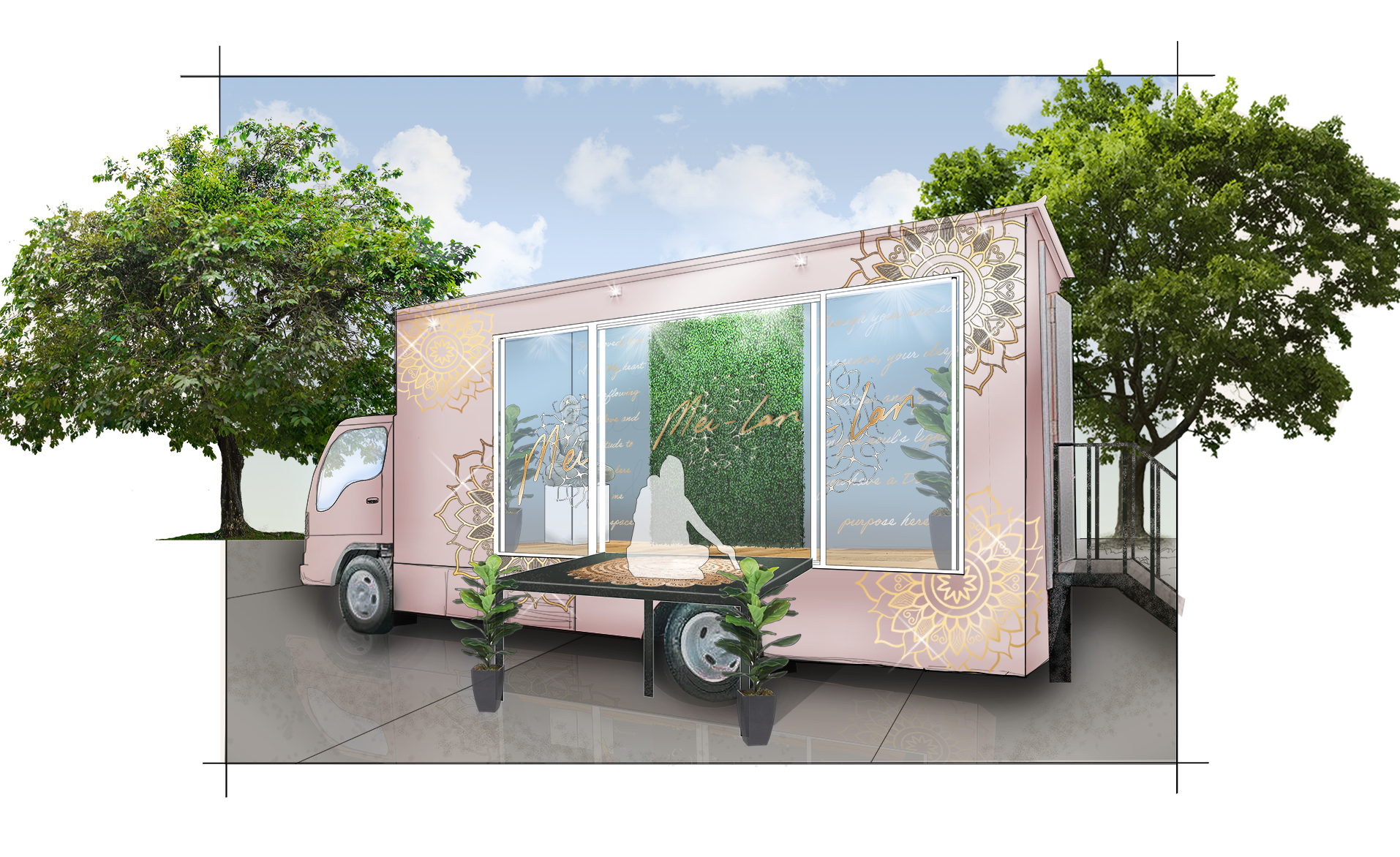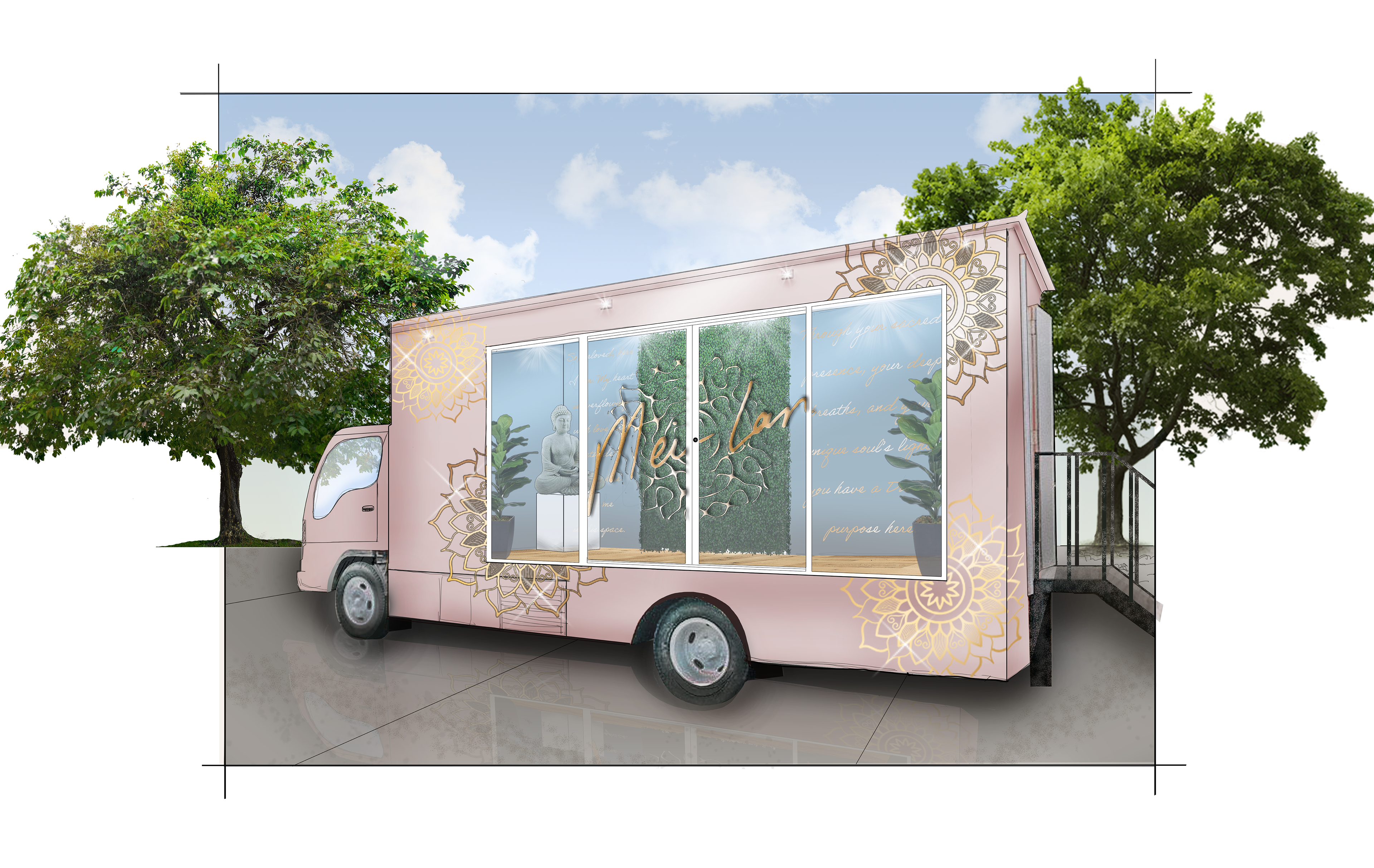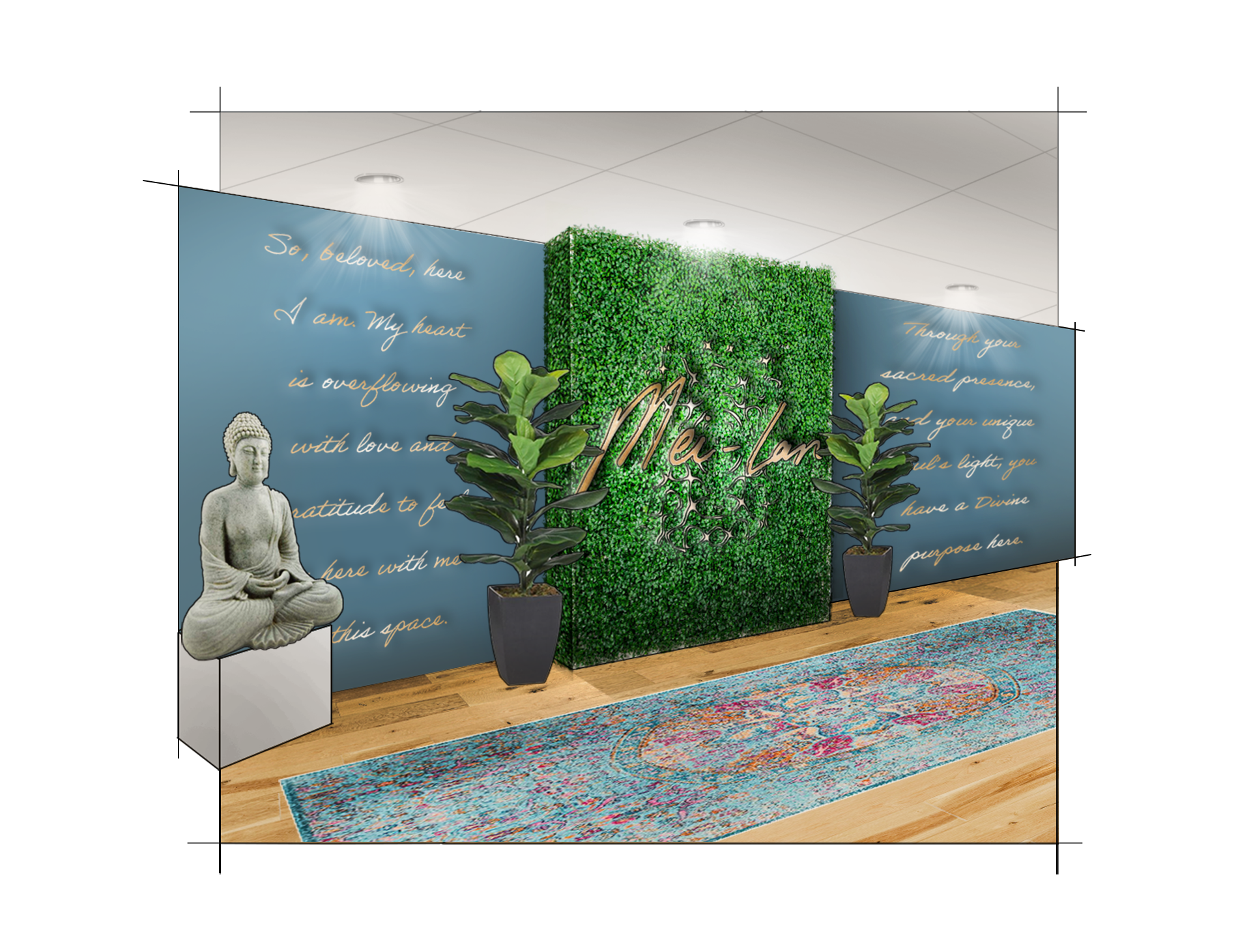 Mei-Lan is a sound oracle, intuitive guide, and clear, open channel of the divine. She believes it is her soul purpose to be a conduit for the light, love, and divine presence. Through her sound healings, guided, meditation, and course - she brings frequencies of divine love and peace to assist in the healing of humanity and Mother Earth. She has been producing sound healing and meditation music since 2019.
Scroll down to see my process and how I got to my final renderings!