Fast Casual Coffee Shop Concept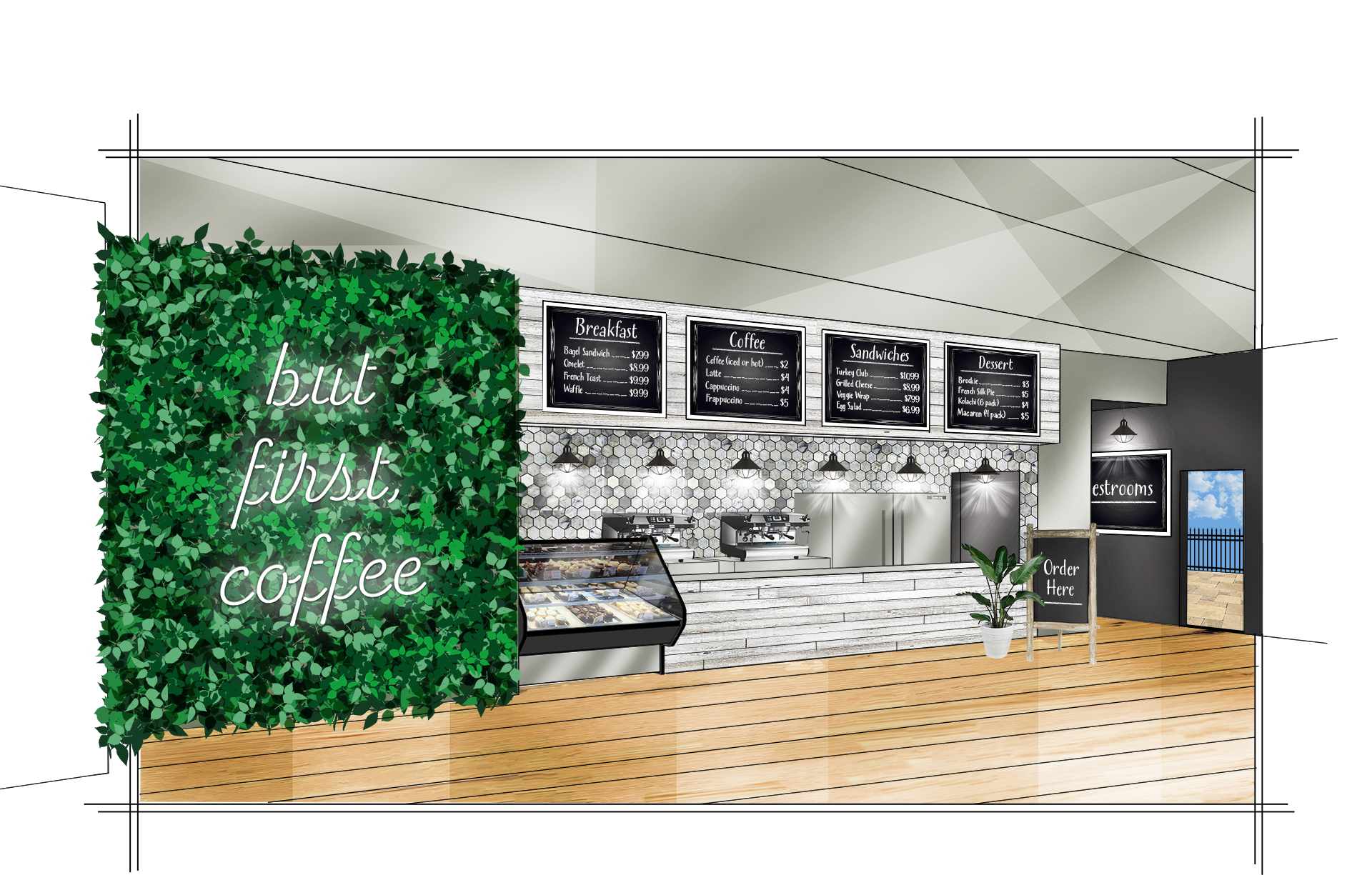 I have always dreamed of running my own coffee shop. I worked at Starbucks for 7 years and fell in love with the quick-pace atmosphere, and the art of crafting a beverage for someone. For my Fast Casual Restaurant project,  I chose to design my own coffee shop. It started with an underlay hand drawing that was imported into Photoshop to render over. With details like a neon sign, greenery feature wall, and geometric marble tile on the back wall, my hope for this space was to become the new "place" for everyone if it were to get built.
Scroll down to see my process on how I got to my final rendering!